Bathroom tiles collections for all interior design lovers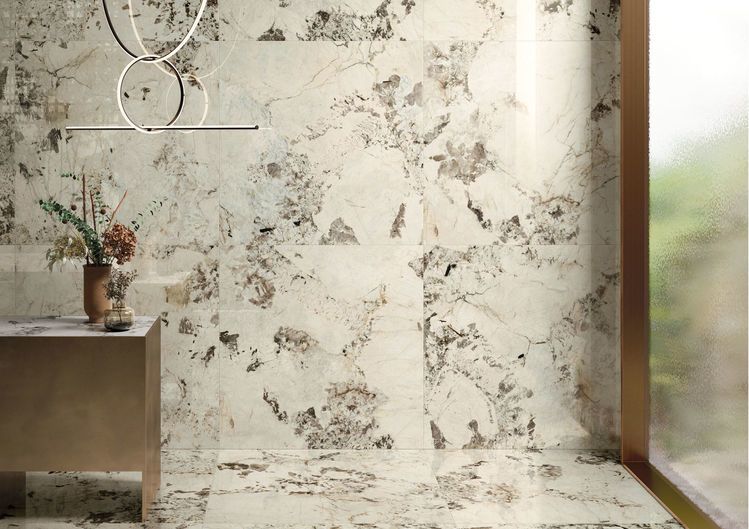 06/01/2022
When it comes to interior design preferences, maybe you consider yourself a monochrome lover, meaning you do not like a lot of color in your space. Or, maybe you love just a pop of grey in your home surfaces, mixed with pebbles and other nature-inspired graphics. On the other hand, you may adore various shades of marble, ranging from neutrals, light or darker shades of stone, with even pops of gold here and there.

If you find yourself in any of these categories, then you'll definitely fall in love with Keope Ceramica's wide possibilities and choices that make your dream of perfect tiles come to life. Final solutions in the form of 9cento, Aremis, Dolmix, and more collections, offer you a stunning possibility to achieve that idea you have had in your mind for probably a long time. To have a perfect kitchen, bathroom, or any other interior or exterior space, that you'll love spending time most of all.

9cento's marble varieties and stones are inspired by early 20th Century European modernist architecture, while Artemis brings together antique marks and modern-day elements. Dolmix stans out for its aesthetic rigor and ornamental taste, with a chromatic mixture of multiform pebbles across its surfaces. The choices are nearly endless, and all you have to do is decide.

Immerse yourself in our beautiful ceramic marble surfaces and try to imagine these scenarios right at your address. Allow yourself the pleasure of top quality porcelain stone that creates new fascinating meanings in your space and life. Our delivery of your ideas is guaranteed to be what you hope for.