The simplicity of modern life presented through the Omnia collection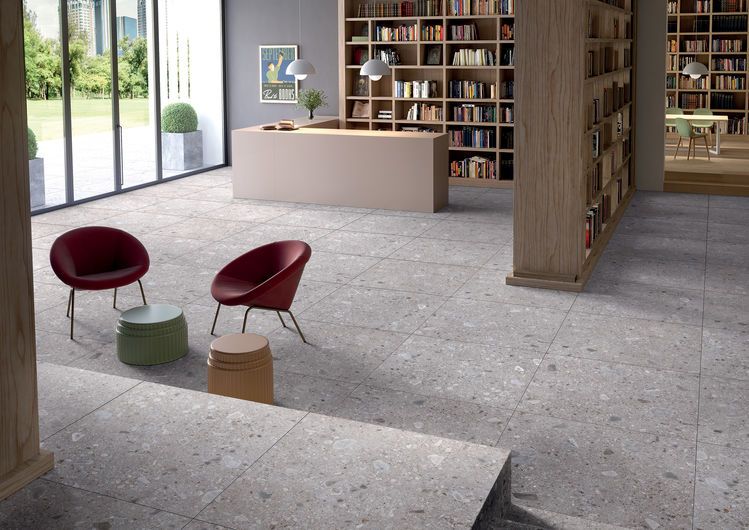 08/12/2021
Beige, light grey, and overall neutral colors are today's must in contemporary living spaces. Their light energy, various styles, and beautiful simplicity are one of the reasons why these colors are predominant in almost any modern household. People who lean toward these color
schemes are usually very picky about the right shades for their home decor, which is why the Omnia collection offers only the right tones for your imagination.

The colors of Omnia's porcelain stoneware surfaces can work in both cool and warm color schemes. Beige is relaxing and uncomplicated, which is why it is universally popular. Gray decor, such as floor or wall surfaces, can be gorgeous and stylish. When you do get the gray right, the results can be quite sophisticated, while the lighter shades of gray can be luminous, delicate, and overall extraordinary.

These neutral, cream, ivory, or beige finishes can make any color accent even more, which is why the Omnia collection is so powerful. Its reference to natural textures with six highly distinctive proposals guarantees excellent aesthetic performance both indoors and outdoor and will certainly accommodate your living space in a way you imagine it.

If you are looking for the perfect stone effect indoor floor and wall tiles, we've got you covered. Welcome Omnia collection into your life and let the simplicity, great and gracious style, with the astonishing way of life become a new normal for you and those you love.