Shadow play inspired ceramics designed by the great Guillermo Mariotto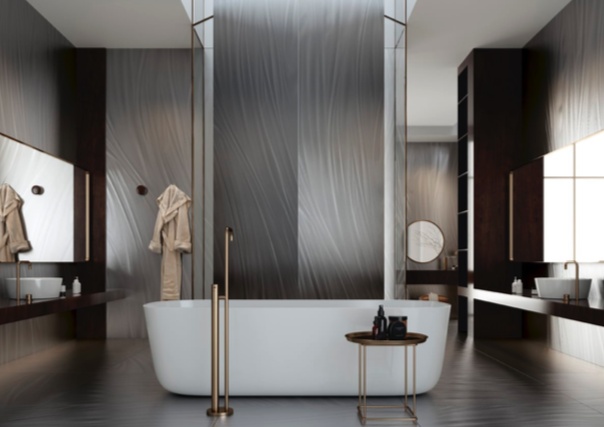 22/10/2021
Say hello to LUCE – a new project designed in cooperation with the Italian fashion designer Guillermo Mariotto, who especially knows a true meaning of a great style. His approach in creating this collection was guided by the intention to rethink ceramics – which ultimately
created a perfect fusion between the innovative nature of the Fiandre company and the aesthetic and visionary sense of the designer.
The first thing you notice when you see LUCE is a play of light and shadows – and the source of dimmed and mystique light inspired the name LUCE, meaning light in the Italian language. These eco-active surfaces, high-performance ceramic materials are internationally patented and whose distinctive properties are certified according to the ISO standards.
Not only LUCE collection seductive, glamourous, and in harmony with nature, but it also allows you to define your own style when it comes to your personal space. The subtle play of ceramic's 3D dimension supports the light to perfectly make imperfect shapes, making your choice to include it in your favorite room truly the best desicion you can make.