Selection of materials for the project: Combining luxury and practicality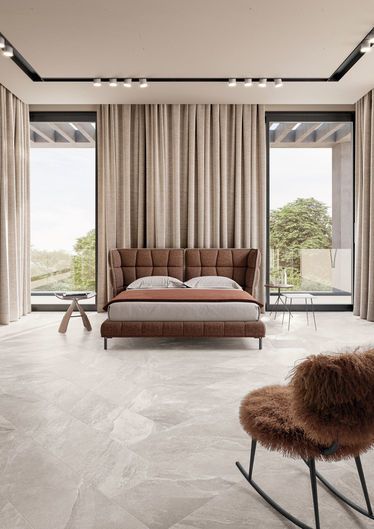 30/08/2021
There are several parameters when choosing a material for your living space. It is important to pay attention to how much the material itself affects the economy and speed of construction. First of all, the technical
characteristics should be taken into account, which then determine the rest for example: energy efficiency of the building, sound insulation and the overall comfort of the building or space.
Trends and aesthetics are one of the most important parameters. There are materials that are in fashion for years. Designers are always there to listen to the wishes of each client and find the ideal solution for their lifestyle. There is more and more minimalism, which stands out as a particularly interesting and popular style, and the features of this style are maximum free space and functional interior, which is also elegant and contemporary.
Il brand offers a variety of brands and materials that meet the needs of all customers for years: Ceramiche Keope, Laminam, Fiandre, Panaria Ceramica, Love ceramic tiles, FAP Ceramiche, laminated and high quality porcelain stoneware and porcelain tiles that come in various colors and shapes. With us, you are guaranteed to find a range of the most luxurious and highest quality materials. Imagine the ideal material for your living space, and leave the rest to us.